After quite a long hiatus from RCT2 (any of the coaster games, really), I'm glad to be back with this new project. With school going on, I haven't had much time to work on parks and coasters, and I can't promise that I will have a lot of time to work on them in the near future, but I believe I have a pretty good start on this one, and plan to continue it for quite a while.
--------------------------
1974
Welcome to Adventure City Amusement Park! Nestled back in the small town of Dunbar, WV, right outside of Charleston, this family park has recently debuted under the ownership of Virgil and Margaret Fairfield.
Adventure City is a medium-sized park built along the edge of a large lake. It is home to 2 roller coasters and many family rides. Though there is no set theme, the Fairfields are strong nationalists, and their patriotism can be all throughout the area.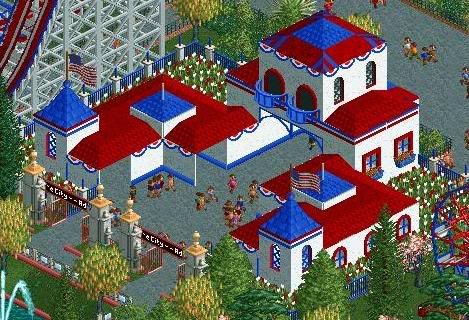 The entrance plaza is decorated vibrantly in red, white, and blue. American flags are placed on the roof-tops of multiple buildings.
The park's premier attraction is Shooting Star, a wooden coaster from John Allen and the Philadelphia Toboggan Company. The coaster looks amazing at night with its display of bright lights and shining stars on the lift hill.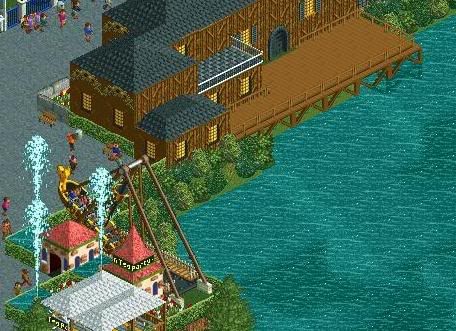 The Boston Tea Party (HUSS Pirate) and Lakeview Restaurant are located right outside the entrance area.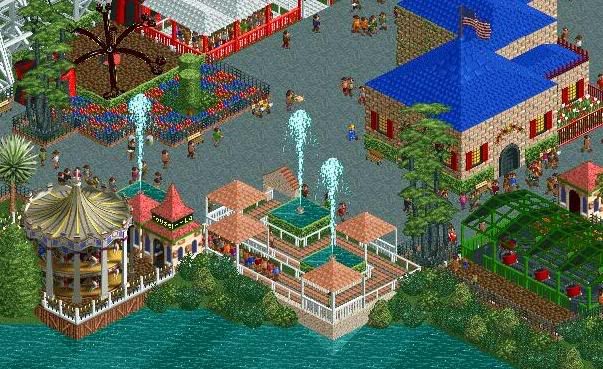 The Whip, Lakeside Carousel, and Jumpin' Jamboree (spider) rides can be seen here, lining the park's midway. Adventure City's setting on the lake is just beautiful.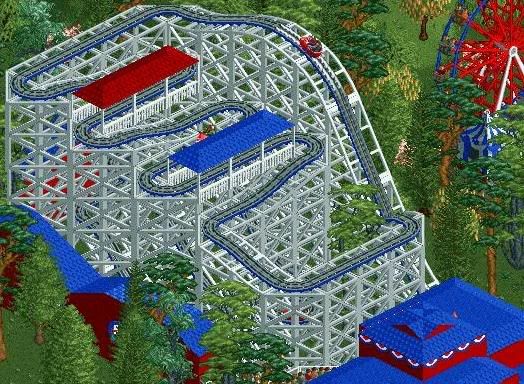 The park's second coaster is the Wild Rodent, a wooden wild mouse. With its sharp turns, sudden vertical plunges, and unexpected tunnels, this is truly one of the most insane rides in the world.
The Fairfields are very anxious to hear your comments on their latest creation.