This a group park I'm doing with BelgianGuy (from TPR).
--------------------------------------
Seaworld: Adventure Bay is a new amusement project being developed in the upper region of Gulf Shores, AL. In early May of next year, Busch Entertainment Corp. will introduce to the world their 10th amusement venue, and 4th Seaworld park. Management is assuring media that this will debut as their best, yet.
We are proud to announce our upcoming amusement attraction for next year. Adventure Bay will draw tourists from the popular vacation destination of Gulf Shores, as well as other surrounding areas. The park will open with multiple shows, adrenaline-pumping thrill rides, delicious foods, and a beautiful atmosphere which will surely please each and every visitor. BEC cannot wait to share the fun with your family, next spring!
Construction of the park began last month, and has been steadily progressing ever since.
Guests will be greeted with this gigantic Seaworld sign shortly after entering the gates.
A nice fountain dominates the entry plaza.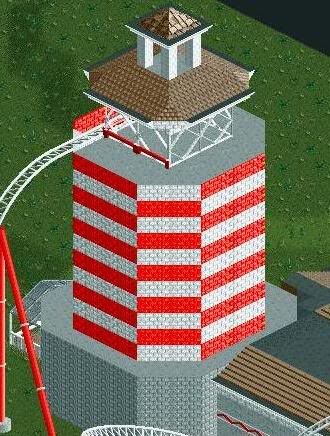 Work on Seaworld's first coaster has begun!
Management would appreciate any comments you have to offer.