After last years' very successful foray in Coasting for Kids and getting Paul and Bond to join in with us, I had previously found out the with just the 4 of us, we raised enough money to become a club sponsor of the event for this year, so I can't help but feel a little pride that we put our small little corner of the hobby "on the map".
After raising
$1,719.00
in 2013 I was determined to see if we couldn't do better!
Draven and I decided to hit King's Island, site of the Banshee Media Day, and Spring Con, for Coasting for Kids. What can I say, we loved the park, loved Banshee, and being able to hang with friends like OrangeWhip never hurts either
After checking in and getting our shirts King's Island gave us 1 hour of ERT on Diamondback (nothing like Diamondback to wake you up
). We then went to Racer for our 8 hours of fun, excitement and more fun!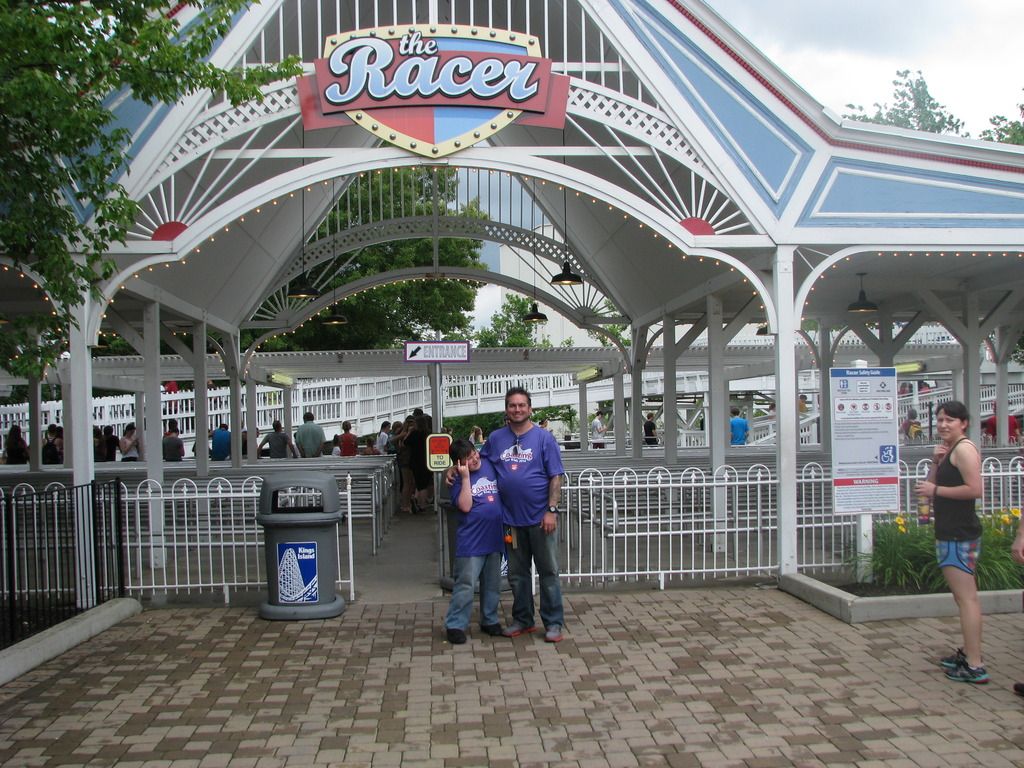 They MADE us stop
about 4 hours in to eat lunch, which was a nice break from Racer I must say (but the old girl was running awesome on the Red side!). Interestingly enough this is where I had a woman stop and start flirting with me. I guess she saw something animal in me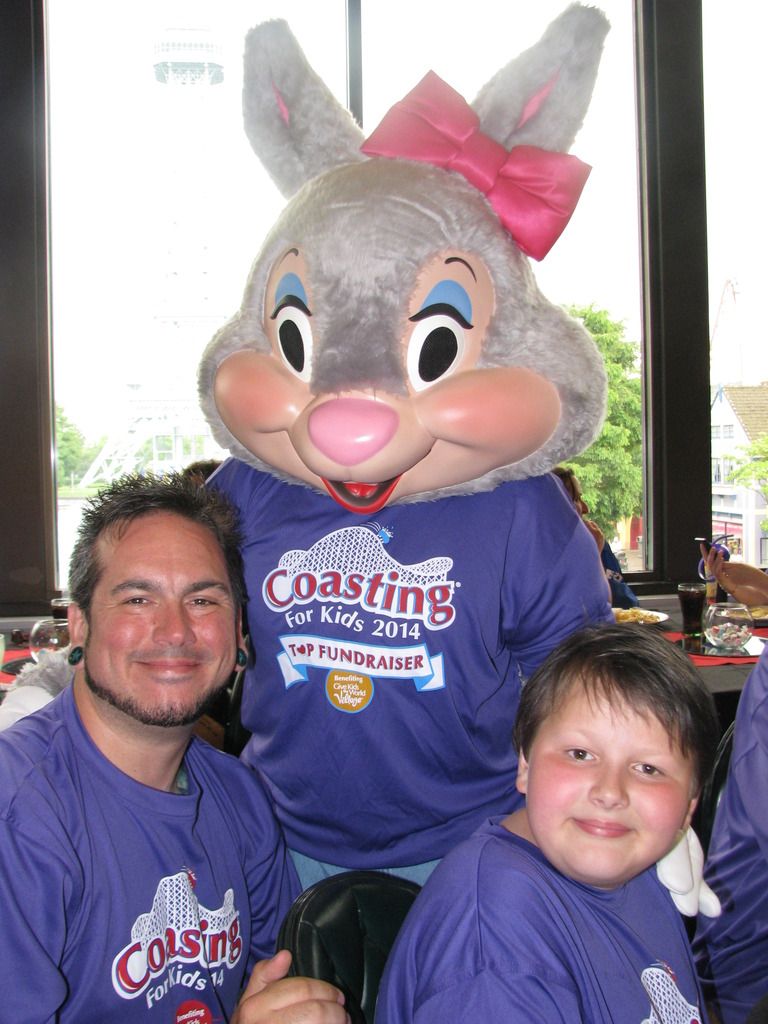 After finishing flirting and eating we then went back on (well, the 10 of us or so who kept riding Racer all day).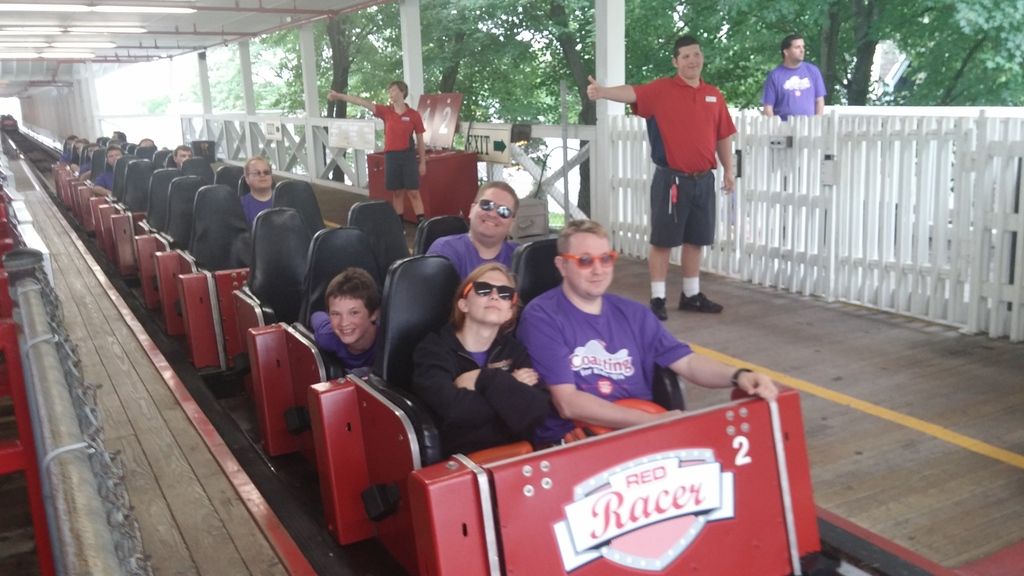 When it was all said and done, Draven and I did 15 rides on Diamondback, and 103 on Racer, who according to Don Helbig, was pretty phenominal as he holds the all-time record for most number of rides! He also happens to be King's Islands' PR director.
After we literally got kicked off of Red Racer we met up with Kevin and his son from the forums, had dinner, and rode some rides.
I was scared of one particular ride at King's Island, but his son Daniel forced me to go on with him.
Never again Daniel!
In all seriousness, a huge Thanks to Give Kids the World and King's Island for a phenomenal day of helping their charity, a great day of fun and fellowship, and meeting lots of great people, and just a great day with my son! Much appreciation and we can't wait to do Coasting for Kids 2015 this next year!
Edit: After it was all said and done, 5 of us raised over $2100 dollars! Our goal in 2015 is $2500! If you'd like to help us realize that goal, please feel free to join our,
team
, or
donate to those that are fundraising
!