Hi All!
OK, so this is my first real try at a realistic park. It's nestled in the foothills of Tennessee, and is kinda small, but I like it a lot. It's cozy.
It's very heavily forested, and sits utop a plataeu, near Jackson Peak. Along with that, it is very close to a nice river.
I used several expanison packs to make it as real as possible. Here are some screens.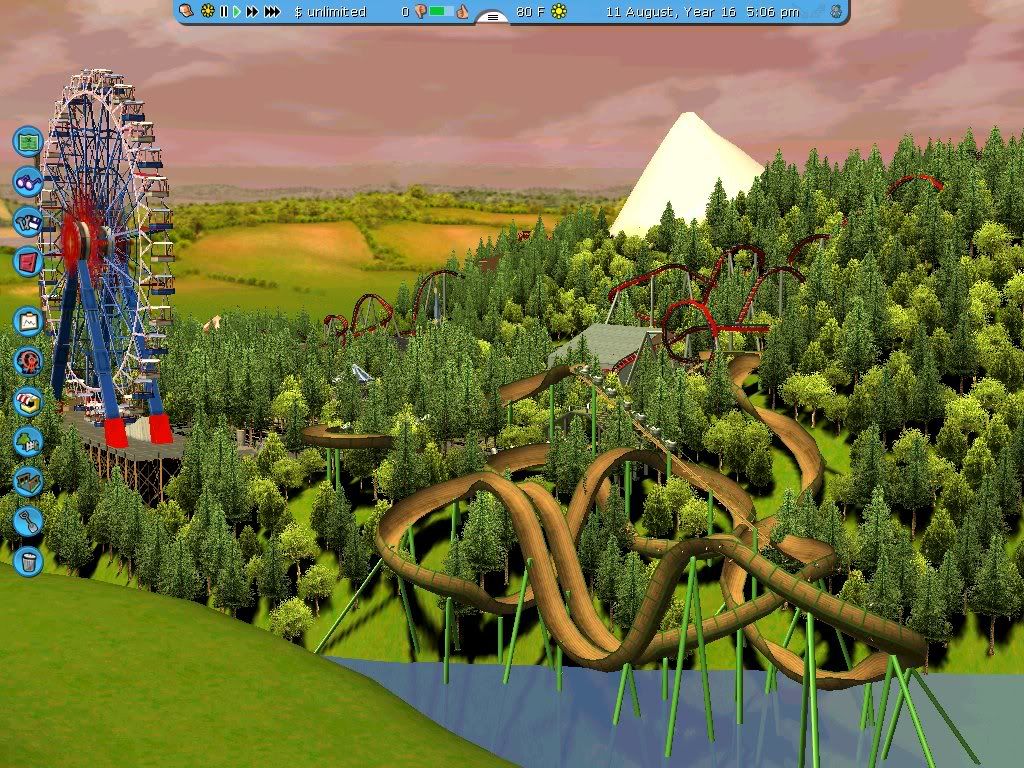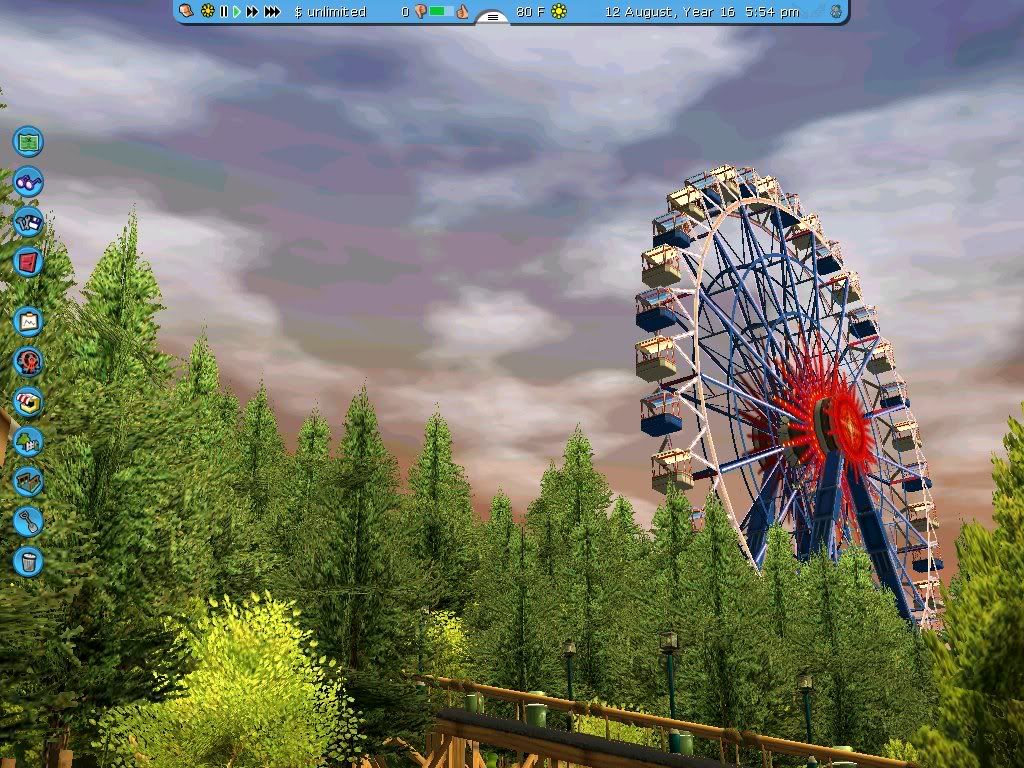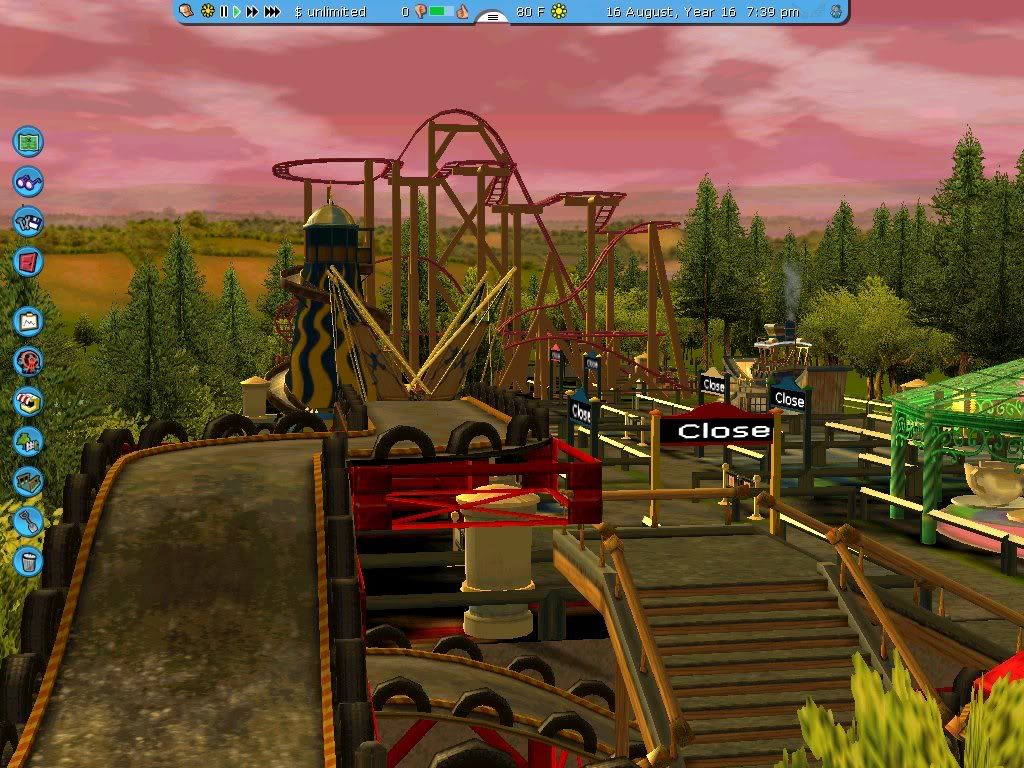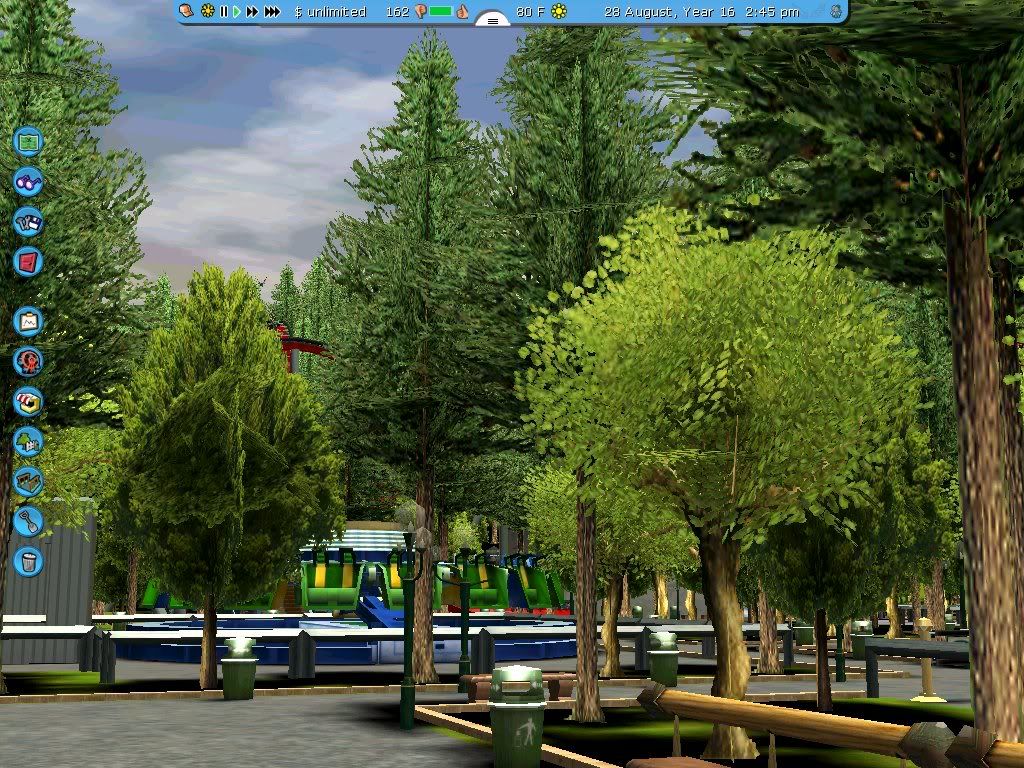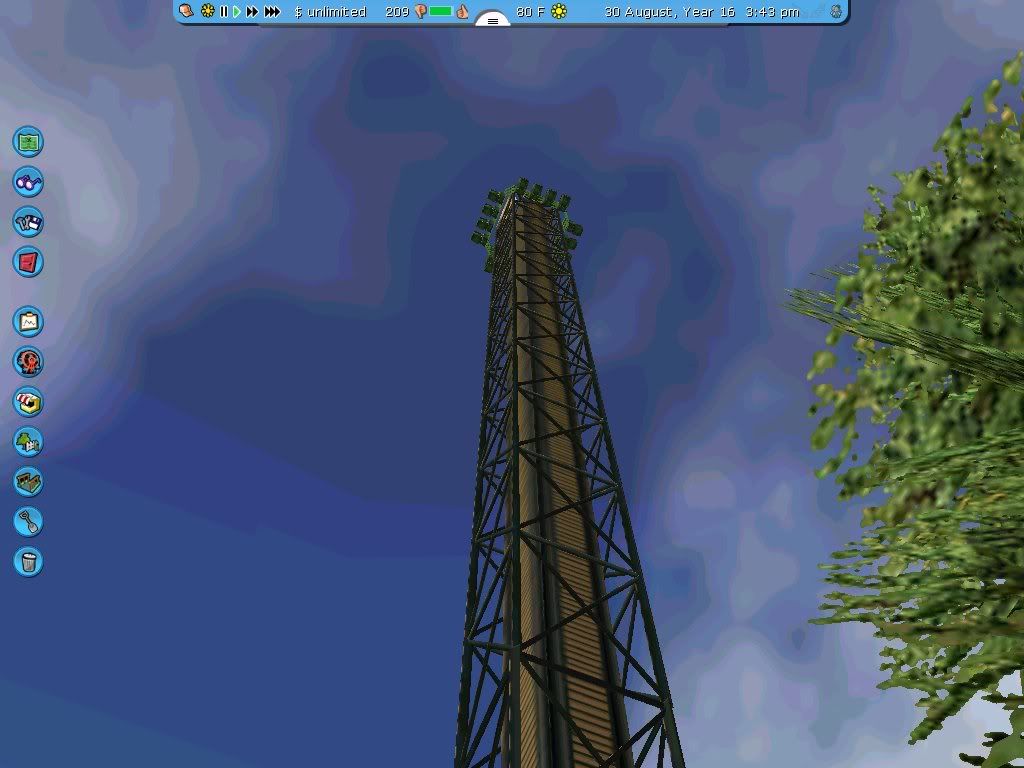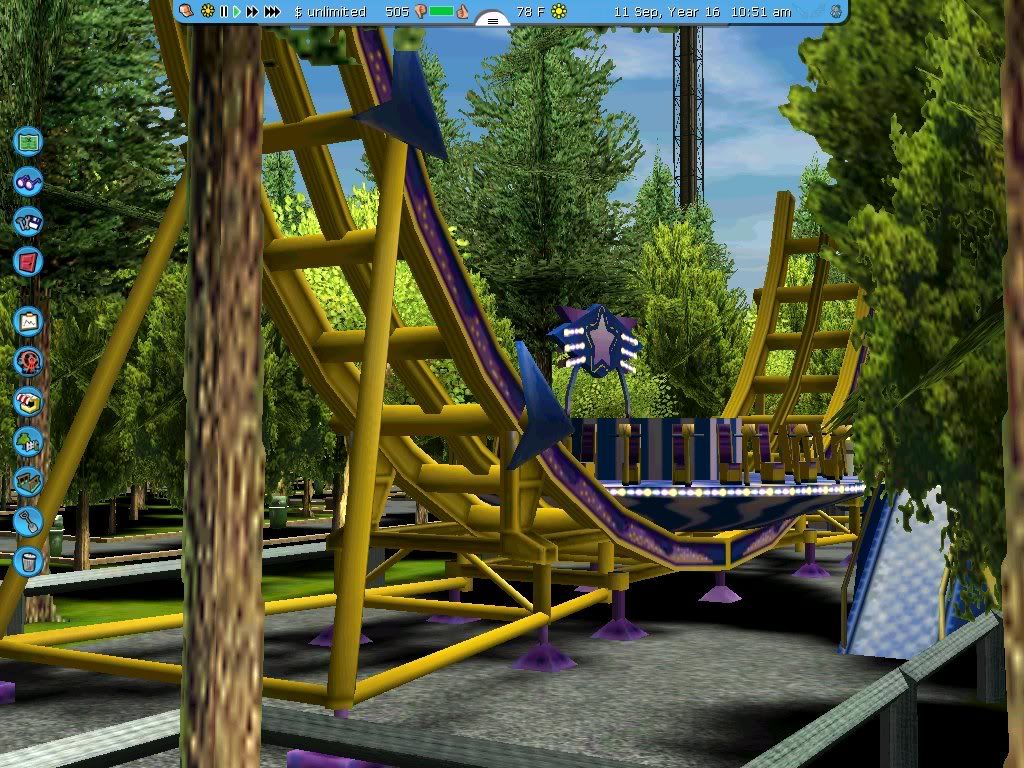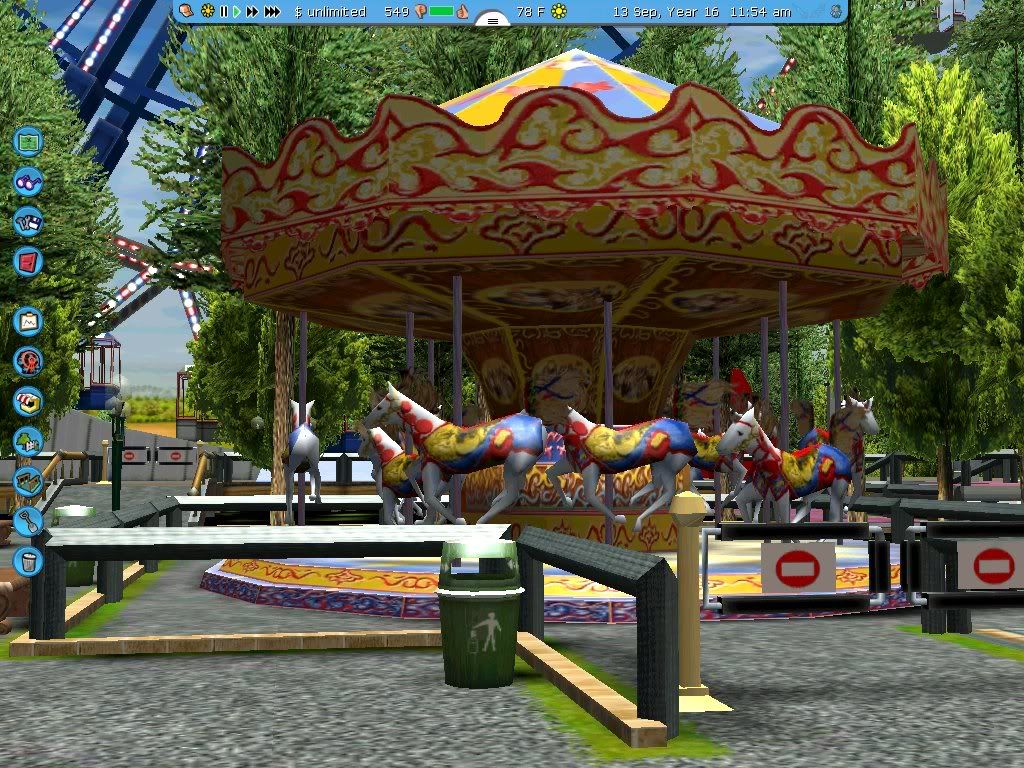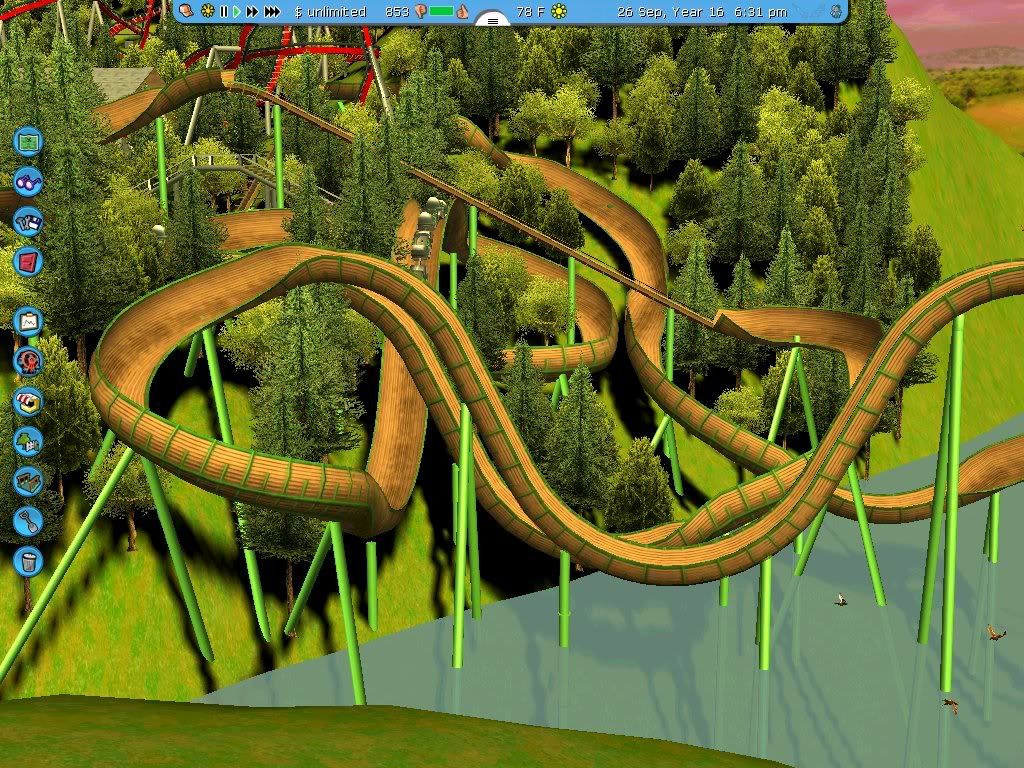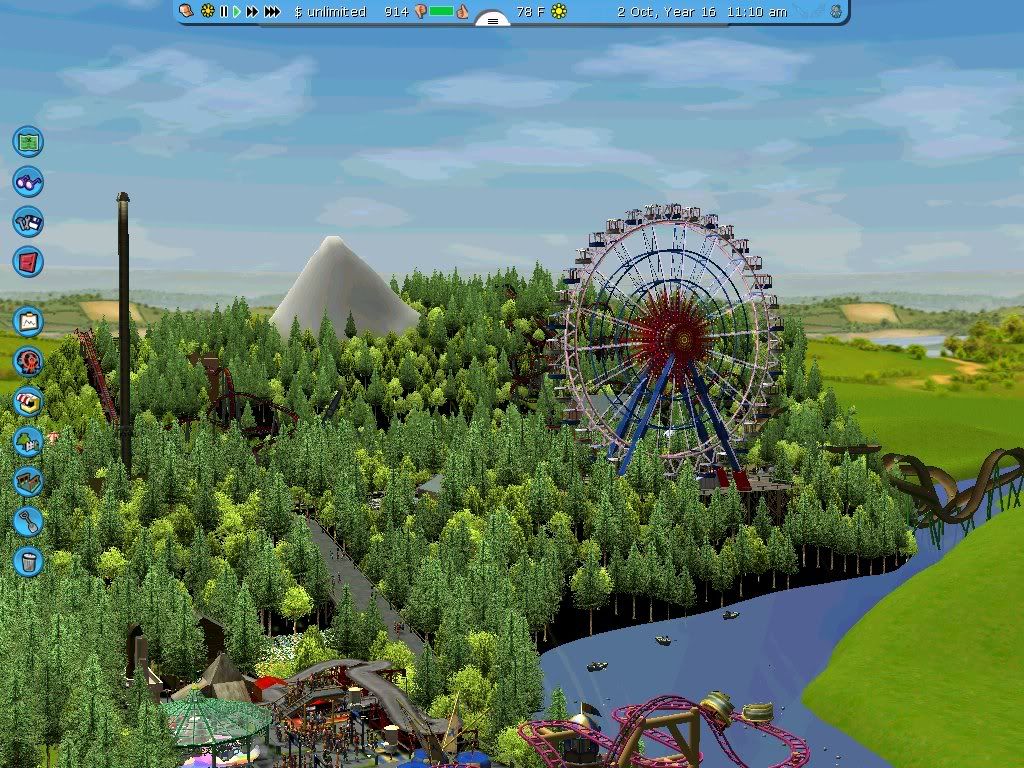 Park Download Coming a bit Later